Anchorage Plumbing Repairs
Call Our Plumbers and Drain Technicians For Drain & Sewer Repairs
It's useful to educate yourself about your home's plumbing system. This will help you to know if a particular drain cleaner is safe for your pipes, how to turn off the water to work on small problems, and where to look if you're experiencing a leak or clog.
But it's hard to match the training and professional experience of a plumber. We can look at your system as a whole and identify problem areas, use state-of-the-art tools for cleaning and repair, and make sure the job is done properly the first time.
---
For reliable sewer and drain repairs in Anchorage, give Drain Masters a call todayat (907) 268-4557.
---
Types of Plumbing Repairs
Bathroom, kitchen, laundry room, basement, even outdoors—plumbing affects almost every part of your home. The pipes that connect your water supply, appliances, drains, and septic system can all experience problems that require attention. Don't wait for major plumbing issues to get repairs. Often, your pipes will display warnings that something is wrong. We list some signs to look out for so you can prevent costly plumbing repairs in the future.
Signs Your Plumbing Needs Repairs:
Low Water Pressure – Not only does low water pressure make a shower unpleasant, it can also indicate serious issues with your plumbing systems. If you notice low water pressure, it might be a good idea to have a professional come in any look at it and prevent costly damages in the future.
Gurgling Sounds – Do you hear strange gurgling sounds around your home? No, it doesn't mean you have a ghost. These sounds often indicate a clog in your pipe. If your toilet is clogged, the gurgling sound comes up when your system is trying to find air to move the water/waste through.
Slow Drain – Do you find yourself dealing with full sinks on a constant basis? Slow drains can mean clogged pipes. Rather than relying on commercial drain cleaners, it's better to call in the professionals for properly drain cleaning and repairs.
Frozen pipes – Frozen pipes are a common occurrence in Anchorage. If your water stops running or you hear odd clanking noises, it might mean frozen pipes. It's important to get these pipes thawed immediately to avoid problems such as cracked pipes or full bursts.
Drain Masters Can Help With Almost Any Plumbing Repair: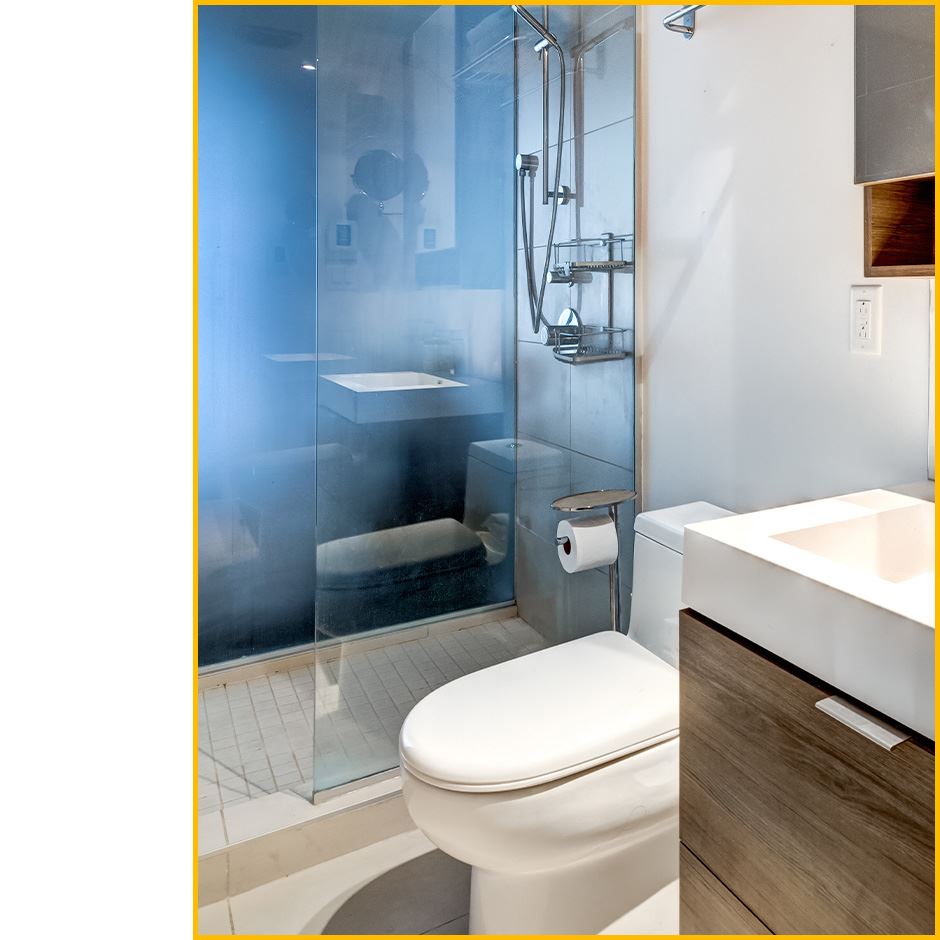 The Team You Can Trust
Our local team will listen well, walk you through the process, and work with you to find the best solution for your home.

Hear From our Valued Customers
Read Reviews
"I have been using Drain Masters for 6+ years. The job Aiden did is why I keep coming back and recommending them."

- Sus N.
The Team You Can Trust
Our local team will listen well, walk you through the process, and work with you to find the best solution for your home.
Contact Us Today
Local, Family-Owned Anchorage Plumbers and Drain Technicians
The advantage of calling a plumbing repair professional is that we can not only diagnose a problem but identify its cause and how to prevent further problems in the future. Drain Masters can examine the pipes in your Anchorage home with special camera equipment that lets us see the problem clearly. When chemical solutions are necessary, we know how to apply them safely and effectively.
Drain Masters is a local company that can handle your plumbing needs, big or small. On top of our 20 years in business, we are an Angie's List Top Rated 2018 and Nexstar Member company. Our top-rated reviews show that you can trust us for all of your repairs and maintenance. We also offer financing options to fit a variety of budgets.
Have a leaky pipe or clogged drain? Call Drain Masters at (907) 268-4557 to schedule your Anchorage plumbing repair. Problem Solved!
Ready to get started?
Contact Our Team Today!
Fill out this simple form or call us at

907-268-4557

to talk to a member of our team. We look forward to working with you.