Anchorage Leak Detection & Repair
We Use State of the Art Equipment to Ensure Accurate Solutions
Whether it's around your kitchen faucet or in a cabinet in your bathroom, water leaks are never good. Not only do they cause damage, but they also can increase your utility bills. At Drain Masters, we are your trusted Anchorage leak detection and repair company. Using the latest methods, our technicians can find even the toughest leaks, ensuring your home is protected and comfortable again.
---
Call (907) 268-4557 to get your leak inspection started today.
---
Symptoms of a Hidden Plumbing Leak
Not all water leaks will leave a pool of water on your floor, so it's important to know other warning signs to protect your home.
Signs of a water leak:
An increased water bill -
If you notice that your water bill has been going up for no apparent reason it's probably due to a water leak somewhere within your home. Even the smallest leak can lead to extra money that is being spent. Contact us for expert leak detection repair.
Low water pressure -
When you are experiencing low water pressure it could be anything from sediment buildup in your piping, faulty valves or possibly a water leak. With water leaks it means that your piping will has less ability to let water freely flow through it, which in turn means lower water pressure.
Mildew or musty odors -
With persistent water leaks it can often lead to mold or mildew growing in your home, which can be a health hazard to you and your household. In extremely rare cases, water leaks can lead to black mold which can be very dangerous. if you are smelling mold or mildew in your home, give us a call and we can come check it out.
How Is Leak Detection Done?
At Drain Masters, our goal is always to provide you with multiple options, and that's how we handle our Anchorage leak detection services. We use state of the art tools to offer accurate results.
One way we do this is with electronic leak detection tools. These tools work as listening devices and help our technicians "hear" the flow of water as it's leaking out of your plumbing. This is especially helpful for leaks that are underground or behind walls.
Another way leak detection is done is with a dig and drill method. This is when our technicians excavate or open an area where there's clearly flooding or water damage to inspect your plumbing. This is often the last resort since it may cause some damage.
Finally, we also use video camera inspections. Using a flexible camera that's fed into your piping, our technicians can scan the inside of your pipes for any damage. Also, it gives us a general idea of what caused the issue, like a tree root, ensuring we fix the leak and repair the related problems.
---
Call (907) 268-4557 or contact us online and let our Anchorage leak detection and repair technicians keep your home safe from water damage!
---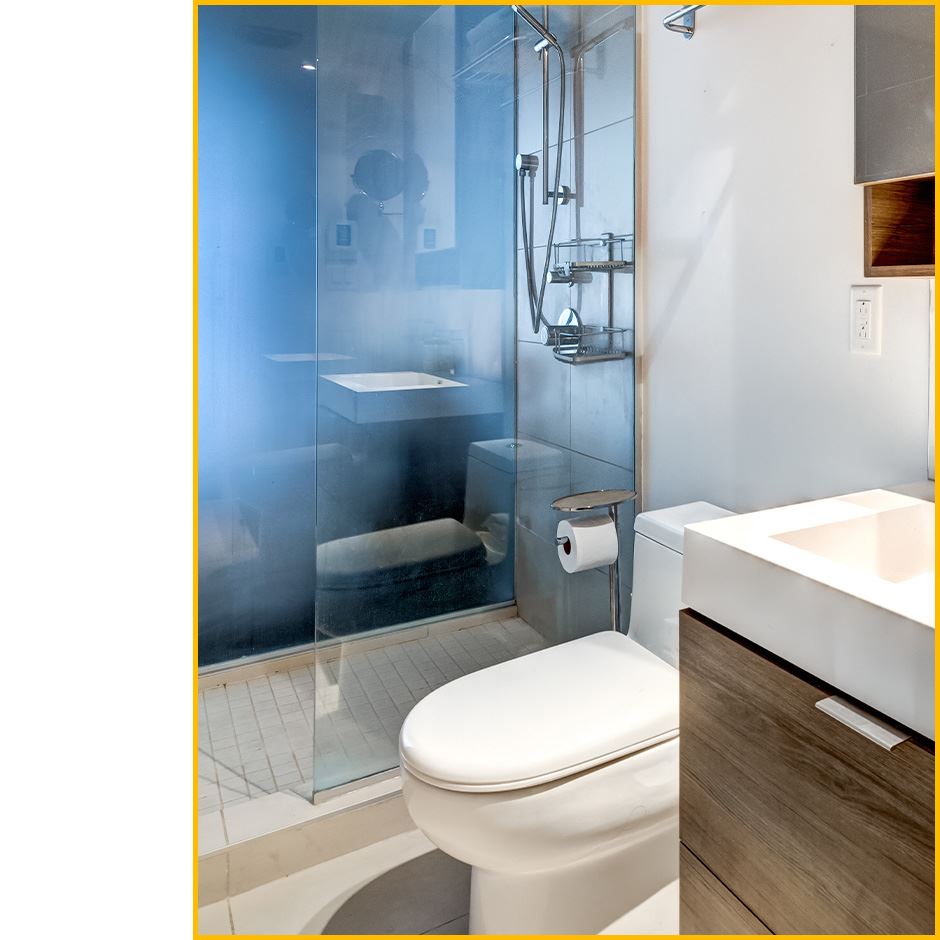 The Team You Can Trust
Our local team will listen well, walk you through the process, and work with you to find the best solution for your home.

Hear From our Valued Customers
Read Reviews
"Drain masters are truly the best masters! Thank you!"

- Zhanna L.
The Team You Can Trust
Our local team will listen well, walk you through the process, and work with you to find the best solution for your home.
Contact Us Today
The Drain Master Difference
Once the leak is found, we move into the leak repair portion of our service. Depending on how severe the damage is, our technicians can provide you with a few options for repairs. In some instances, this can be something simple like a patch or replacement of a section of plumbing.
No matter what leak repair method you choose, you can count on our expert staff to provide you with a seamless experience backed by 20 years of local expertise!
Quality Service At The Right Price
Check Out Our Online Specials
Ready to get started?
Contact Our Team Today!
Fill out this simple form or call us at

907-268-4557

to talk to a member of our team. We look forward to working with you.